Our Team
Thomas Hedrick, founder and president of Hedrick Wealth Management Group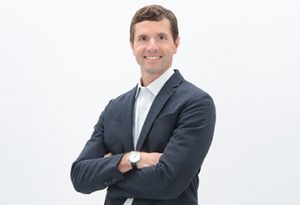 Hedrick Wealth Management Group is an insurance and financial services firm located in Westfield, IN.  Thomas has been serving his clients as a financial advisor in the financial services industry since 2001.
Thomas holds securities licenses, 6, 7, 63 and 65 as well as Life and Health licenses in the state of Indiana, Kentucky, Ohio, North Dakota and Florida.
Thomas was born in South Bend, Indiana and has been an Indiana native his entire life. He attended Purdue University and received his Bachelor of Science, graduating with Honors in 1997. In addition to being a financial advisor, Thomas enjoys outdoor activities including golf, snowboarding and coaching. He resides in Carmel, Indiana with his wife Stephani and their 5 children, Elijah, Elizabeth, Ava, Ana and Tommy.
EMAIL or CONTACT: Tom Hedrick
Cliff C. Harris, Partner Hedrick Wealth Management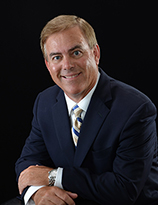 As a partner in Hedrick Wealth Management Cliff brings 32 years of experience in the financial services industry.  He holds securities licenses 6, 7, 63, 65, 24 as well as Life and Health licenses in a variety of states.  He has also received his CLU designation from the American College of Financial Professionals in Bryn Mawr, PA.
Cliff attended and graduated from Albion College with a Bachelor of Arts and then attended Indiana University earning his MBA in Finance.  He has held various Senior Sales Management positions in the Financial Services industry in addition to working closely with clients over his 32 year career.  His family includes his wife Andrea, two children Haylin and Cole.  Both of his children have distinguished themselves in competitive golf, Haylin will play for Michigan State University in the fall of 2018, and Cole only a sophomore in high school, will have similar opportunities.
EMAIL or CONTACT: Cliff Harris
Correna Pedley, Series 6 security licensed representative and office manager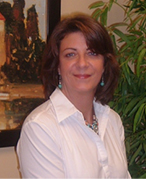 Correna Pedley is a Series 6 security licensed representative with office manager responsibilities in the Bonita Springs office; she provides support services for Cliff Harris, Tom Hedrick and Guy Almeling. She was born in Washington, DC but her early years were spent in Pennsylvania, she moved to Florida in 2001. She has one child, JP, who enjoys the arts and digital media. Corrie's community activities have included Girl Scout co-leader and church youth volunteer. She enjoys bible study groups, community theater, outdoor activities and fitness training.
EMAIL or CONTACT: Correna Pedley
Jill Douthit, Assistant to Thomas Hedrick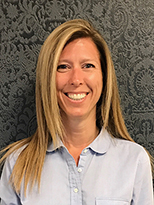 Jill is Tom's assistant and will be helping Tom with daily administrative duties. She will also be working with clients to schedule reviews in addition to other client communication and follow-ups.
Jill is a graduate of Purdue University with a degree in Communications. Her background includes advertising and client management. She has many years of experience working with and alongside clients and brings those skills with her to Hedrick Wealth Management Group.
She and her husband, Eric are Westfield residents with three busy boys. She enjoys running and going to the many sporting events for her boys. She sits on the board for the Westfield Education Foundation and is an active volunteer for the boys' sports teams.
EMAIL or CONTACT: Jill Douthit
Check the background of your financial professional on FINRA's BrokerCheck